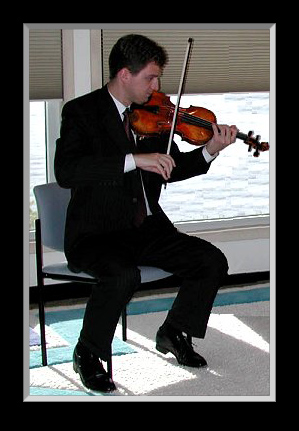 James Ehnes has rapidly established a pre-eminent reputation among young concert vioinists. Recent concert engagements include appearances with the Deutche Symphony Orchestra, Berlin, Czech Philharmonic, Finnish Radio orchestra, Royal Scottish Natinal Orchestra, Orchestra National de Lyon, Orchestra National Bordeau-Aquitaine, NHK Symphony Orchestra (Tokyo),Hong Kong Philharmonic, and with Major North American Symphony Orchestras in Chicago, Boston, Philadelphia, Los Angeles, Pittsburgh, Seattle, Minneapolis, Detroit, Huston, St. Paul, Cincinnati, Vancouver, Ottawa, Tronto, Montreal.

He has worked with such conductors as Vladimar Ashkensky, Sergiu Comissiona, Sir Andrew Davis, Charles Dutoit, Ivan Fischer, Hans Graf, Zdenek Macal, David Robertson, Jukka-Pekka Saraste, Yoav Talmi, Christian Thielemann, Bramwell Tovey, Bruno Weil, and Bobby McFerrin.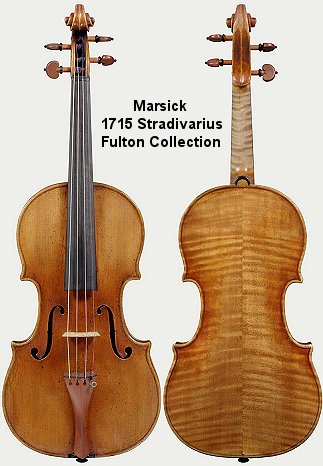 James has given recitals in all the major Canadian cities, as well as in Chicago, Washington D.C.,paris, Prague, Montreux, and Bermuda.
As a chamber musician, he has performed throughout North American and Europe, collaborating with such artists as Leif Ove Andsnes, Louis Lortie, and Yo-Yo Ma.


Mr. Ehnes plays the "ex-Marsick" Stradivarius of 1715 and gratefully acknowledges its extended loan from the Fulton Collection.

James Ehnes was born in 1976 and grew up in Brandon, Manitoba, Canada. His father was a music professor and trumpet teacher at Brandon University and his mother a ballet dancer with Montreal's Les Grands Ballets until she began a ballet school in Brandon.
He began to learn the violin when he was 4 years old. His father was his first violin teacher. At age 9 he became the protégé of noted Canadian violinist Dr. Francis Chaplin, a faculty member of Brandon University.
He spent the summers of 1989-1992 at the Meadowmount School, where he studied with Sally Thomas and won the $25,000 Ivan Galamian Memorial Award. In 1993 he continued his studies with her at the Julliard School.


He attended Juilliard and won the Peter Mennin Prize. He graduated from Julliard in 1997. He gained naitonal recognition in 1987 when he won the grand prize in strings at the Canadian Music Competition.
The next year he won first prize in strings at the Canadian Music Festival. James made his first orchestral solo debut with the Montreal Symphony Orchestra when he only 13 years old. James graduated from Julliard in 1997 winning the Peter Mennin Prize for outstanding Achievement and Leadership in Music.
James Ehnes gained national recognition in 1987 as winner of the Grand Prize in Strings at the Canadian Music Competition. The following year he won First Prize in Strings at the Canadian Music festival in 1988, the youngest musician ever to do so. At the age of 13 he made his orchestral solo debut with the Montréal Symphony Orchestra.




James Ehnes Homage CD/DVD

A showcase recital by James Ehnes for the instruments of the David L. Fulton Collection.
12 of the world's greatest violins and violas by Stradivari, Guarneri del Gesù, Guadagnini.
The recital was selected by James Ehnes to highlight each violin and viola.
It includes comparison tracks played on all twelve of the instruments.
The full program includes interviews with James Ehnes and David Fulton.